Please feel free to contact us at any time. Any of the officers below are glad to help.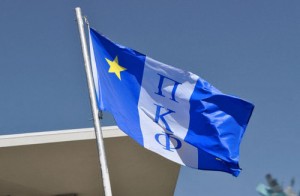 Archon (President): Henry Kessler hwk4373@truman.edu
Vice Archon (Recruitment): Logan Charlton lmc2231@truman.edu
Secretary: Austin Hornbostel ajh7546@truman.edu
Historian: Damian Soane das2276@truman.edu
Warden (New Member Educator): Bryan O'Leary bko3264@truman.edu
Chaplain: Kyle Klinginsmith krk3788@truman.edu
Treasurer: Tatsuya Akiba ta3133@truman.edu
Risk Manager: Bradley Francka btf3532@truman.edu
Questions or issues regarding the site can be referred to: Patrick Lucitt prl2762@truman.edu
Additionally, our mailing address is:
Pi Kappa Phi Delta Delta Chapter
815 S. Davis St.
Kirksville, Mo 63501
We are also on Social Media!